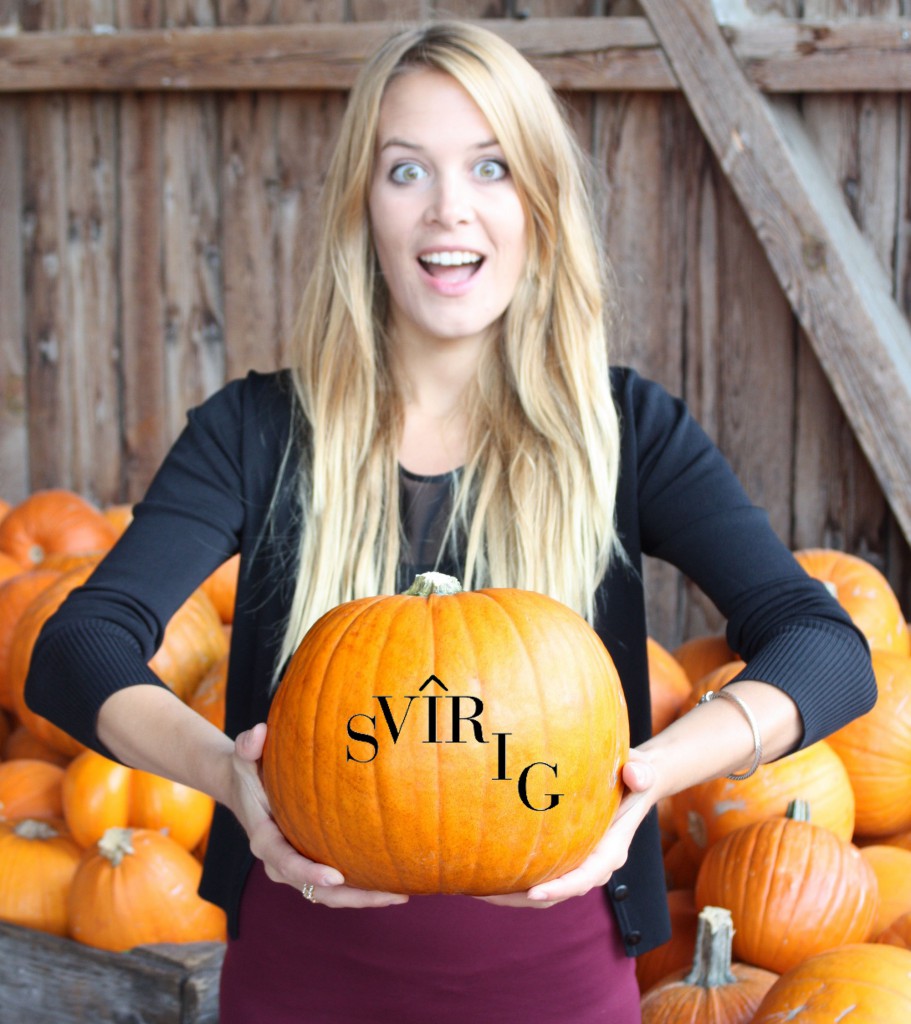 With Halloween coming, many of you will be probably looking for costumes, parties and some inspiration. Well, I have been doing the same. This year I want to do something special because in exactly 30 days, on the 30th of October I will turn 30. I feel, it is time to start planning.
Every year I try to buy a variety of Halloween decorations, party supplies and costume accessories. I go to a small Halloween party with my friends. We carve pumpkins, drink vampire's punch made of 'Sangria' and eat some scary snacks. Sangria punch is a popular Spanish recipe made of a fruity wine, which make you feel a bit 'achispado' after a few glasses. Then, if we still have some energy left after the dinner, we are going to dance all night long.
Halloween is the best time to experiment with crazy make up and to get crafty with your costume. I try to wear something homemade and comfortable. In the last few years I dressed up as: a dragon, Morticia Adams, devil, pumpkin, skeleton and witch. I always try to avoid masks in my horror costume. But I must say that a mask is the best last minute option, if you don't want be the only person without a costume at your friend's Halloween Party.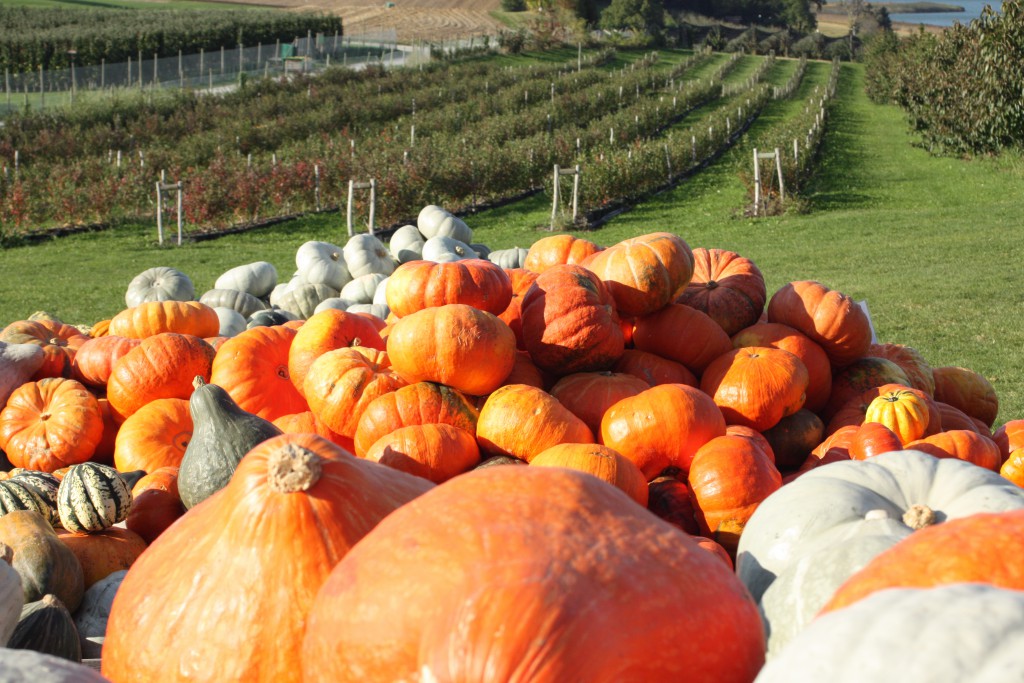 To get some inspiration for Halloween, I went to Juckerhof this week. It is a rural area situated on the lakeside of the Pfäffikersee in Switzerland. Juckerhof is a farm where it's possible to find all kind of different pumpkins. There is a grocery store with natural products integrated. They have aswell a restaurant, which is absolutely crowded with families especially during these days. The parents can enjoy the view of the lake, meanwhile their kids are carving their scary pumpkins and playing around between pumpkin sculptures, trees and animals from the farm. This atmosphere definitely cheers me up.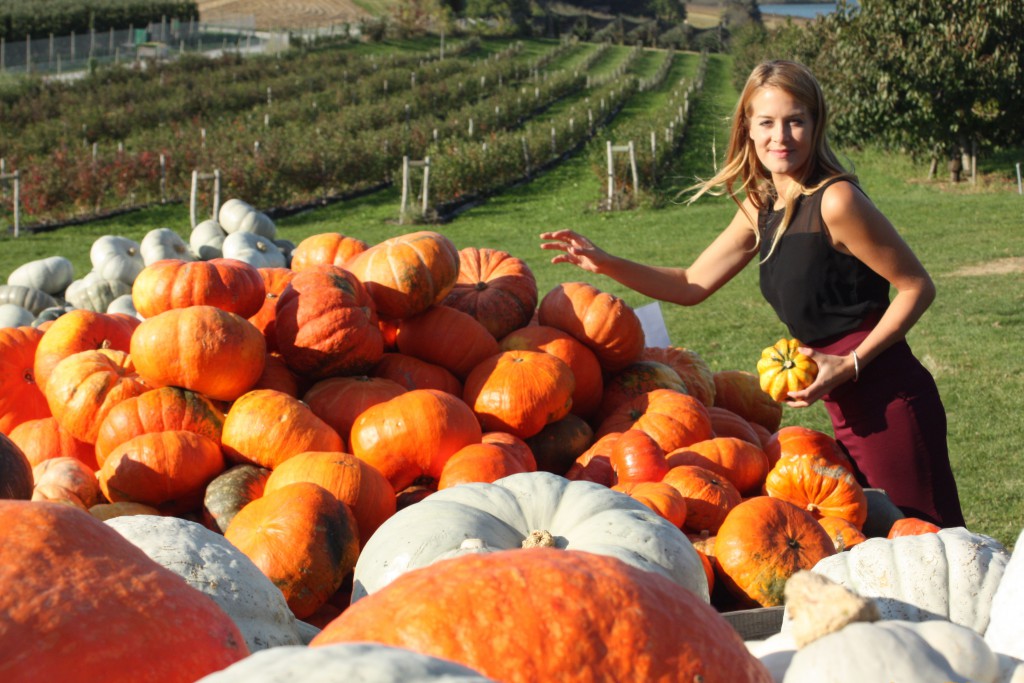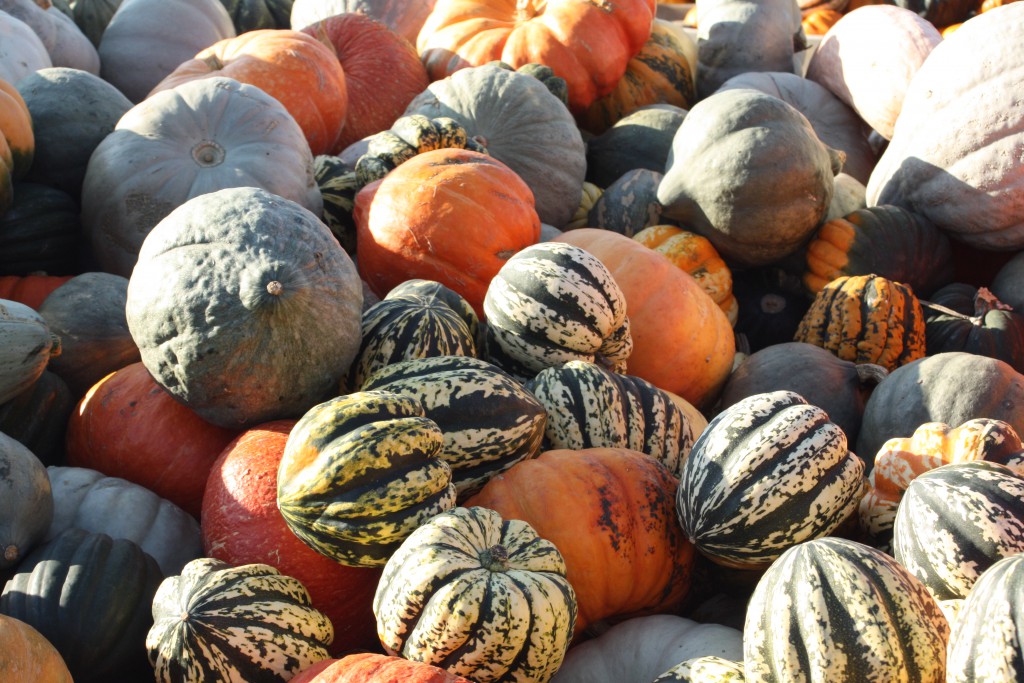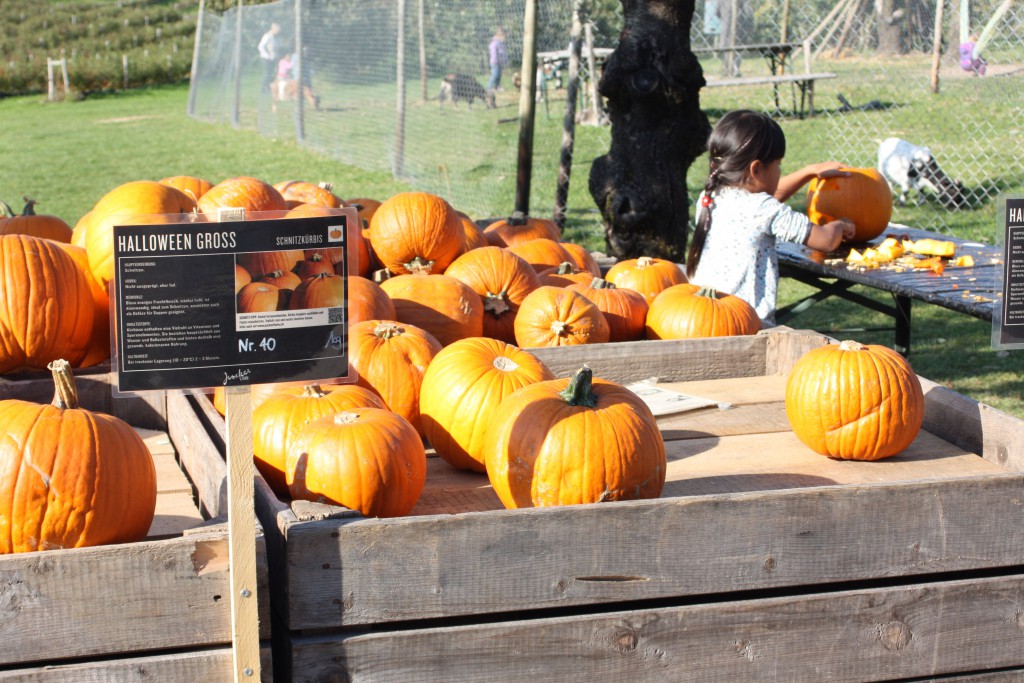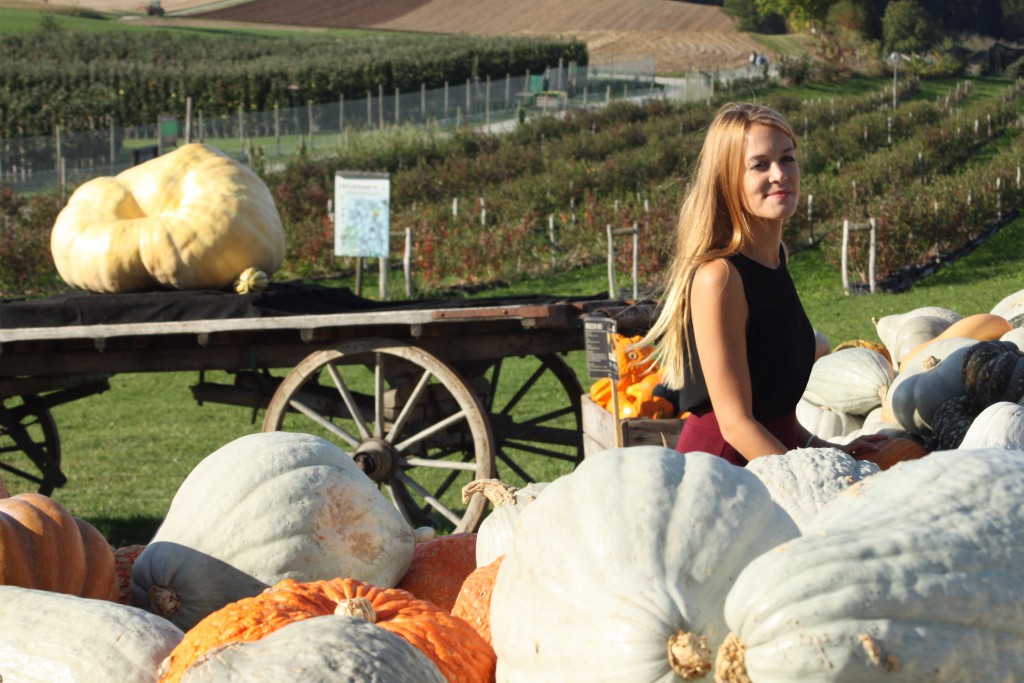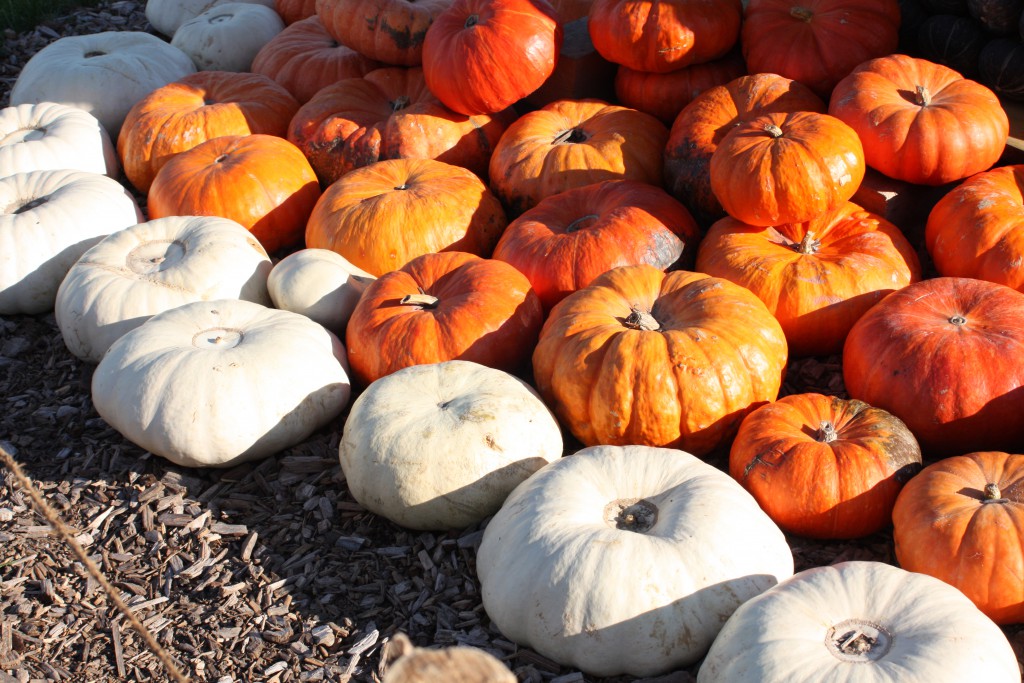 Juckerhof change the appearance of their gardens every year by including new creative sculptures made of pumpkins. A true work of environmental art and a good reason to come back each Halloween to discover new artistic creations.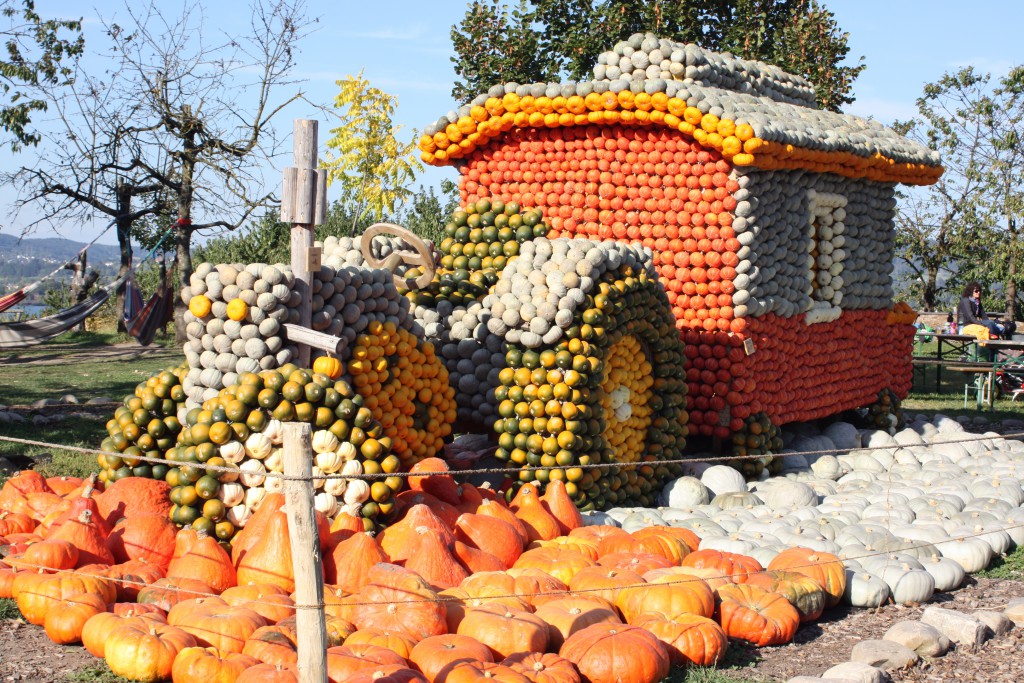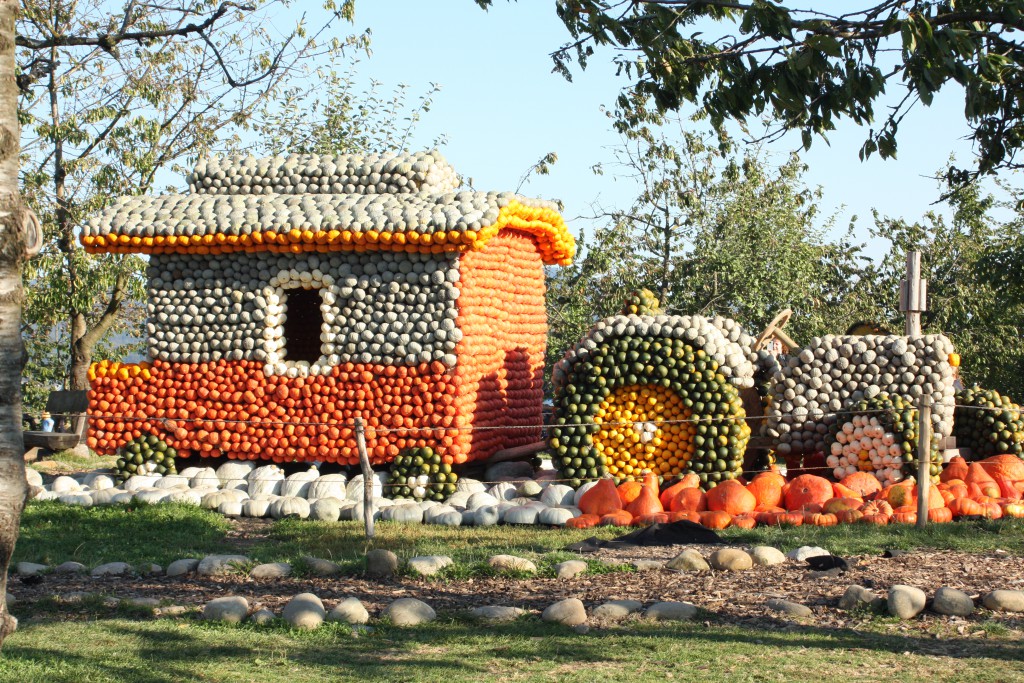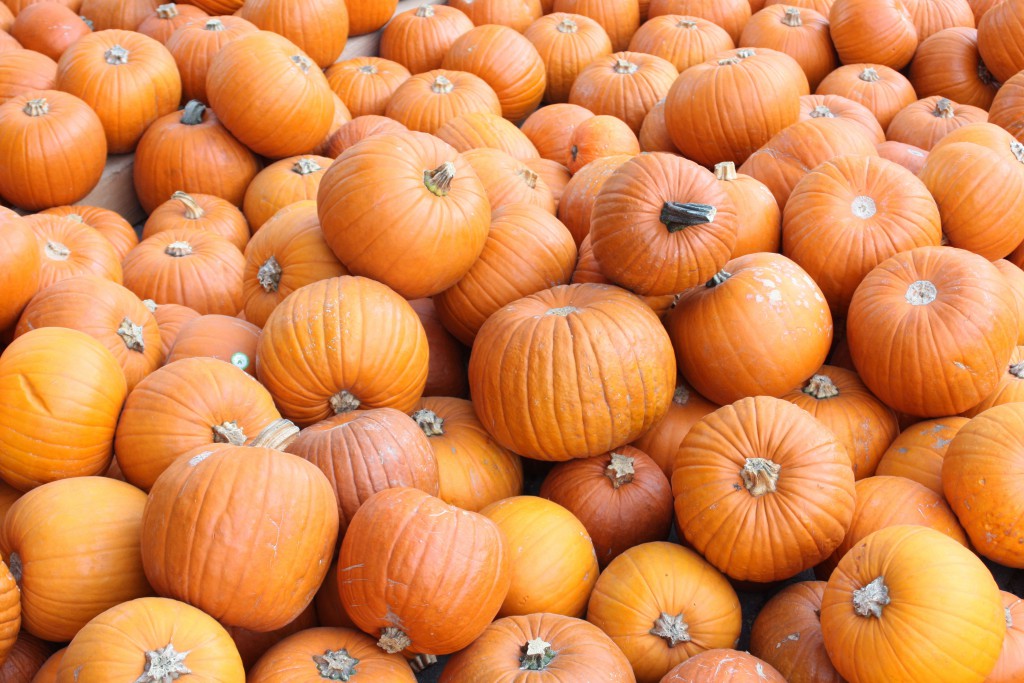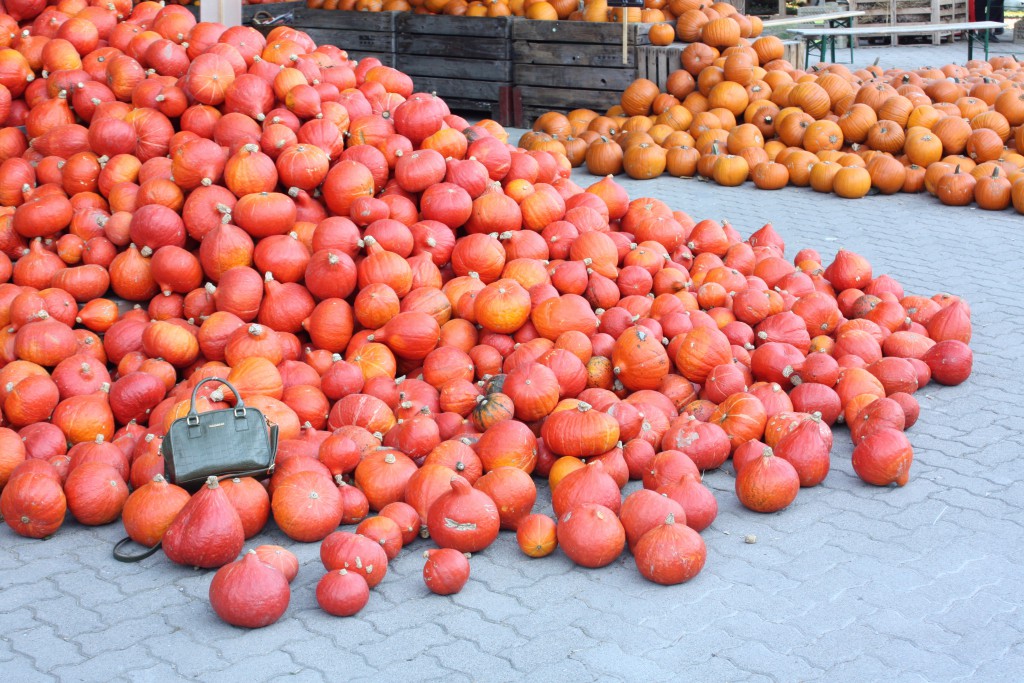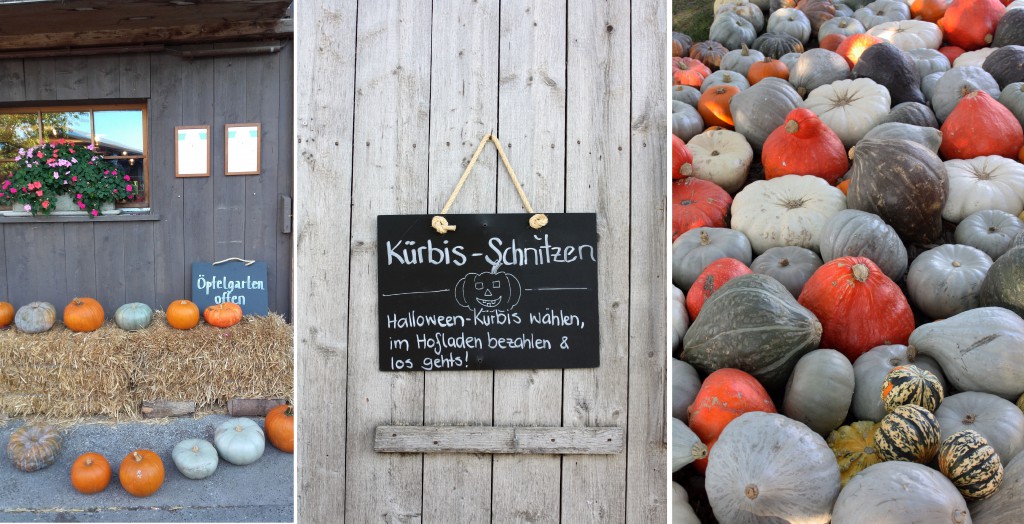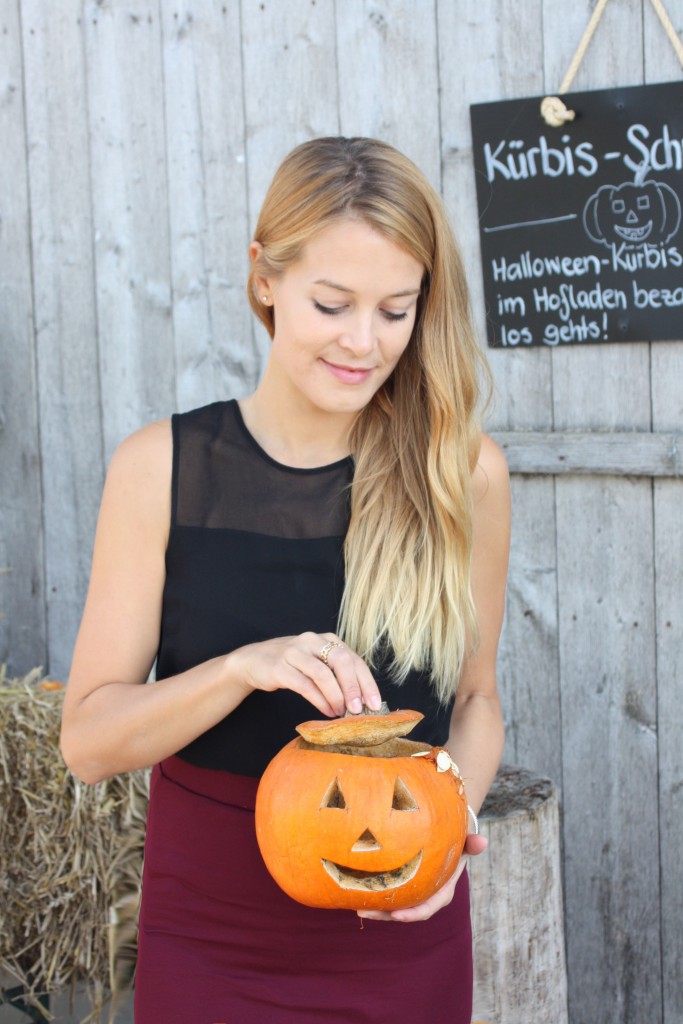 My main reason to go to this place, was to find the perfect pumpkin. Generally the best way to choose the freshest and tastiest vegetables is by using your senses. I like to test the quality and to observe the firmness, aroma, weight and colors. Juckerhof offers a huge variety of pumpkins. It's the perfect place to get into the Halloween Spirit. All of them with different colors, shapes and sizes. I had the opportunity to see Cinderella pumpkins, Carnival pumpkins, Red kuris, Kabochas, Luminas, etc.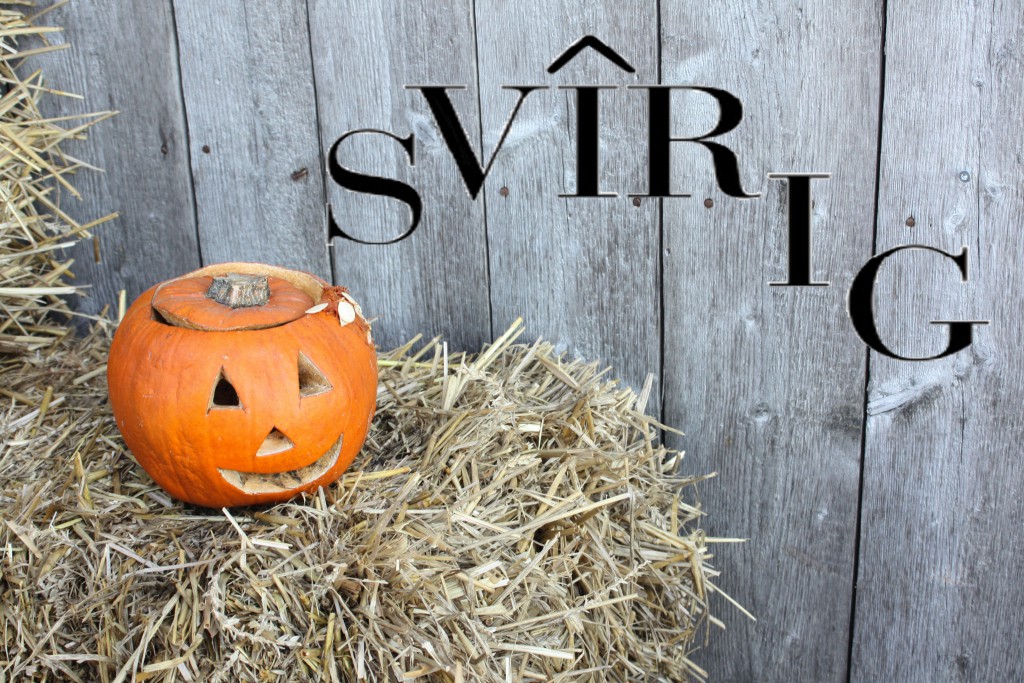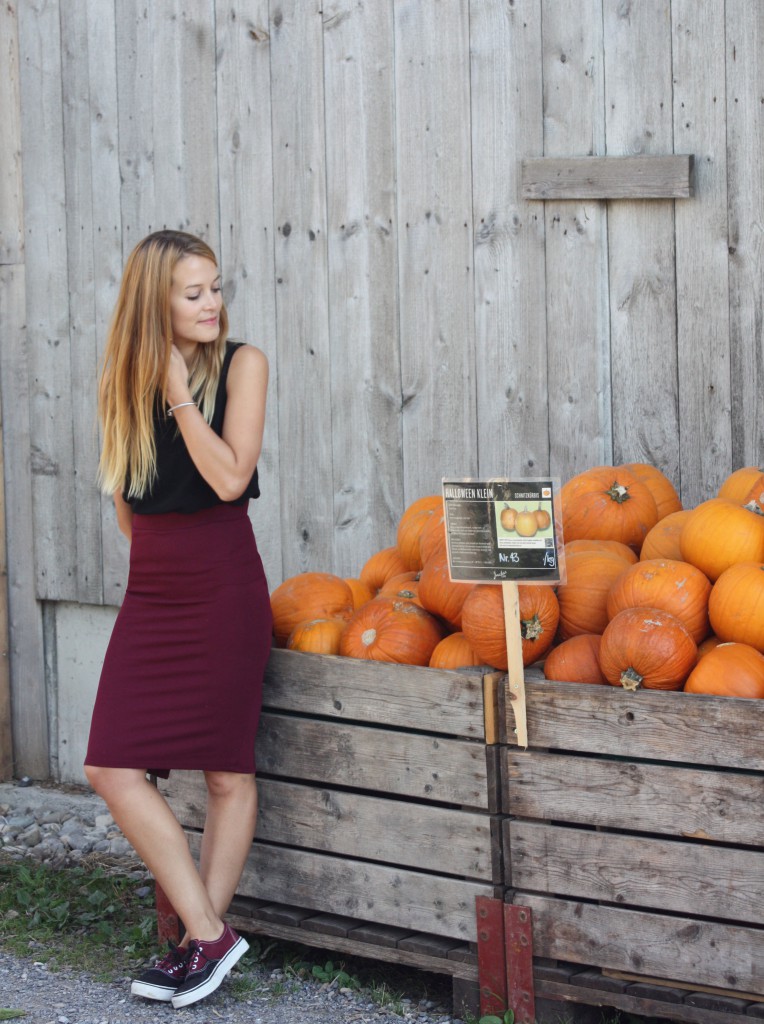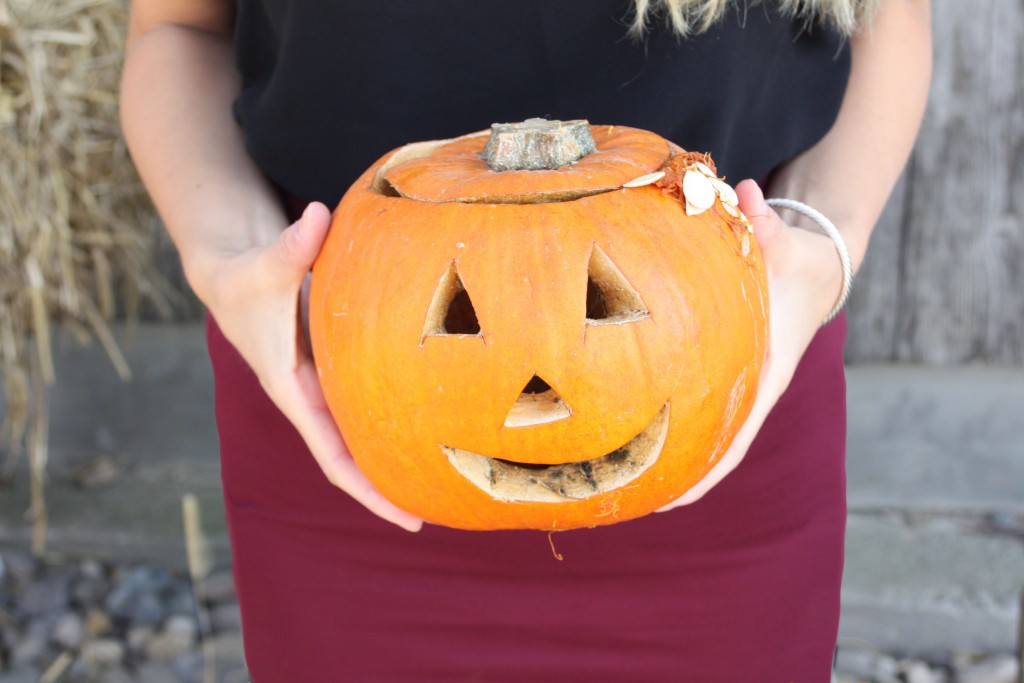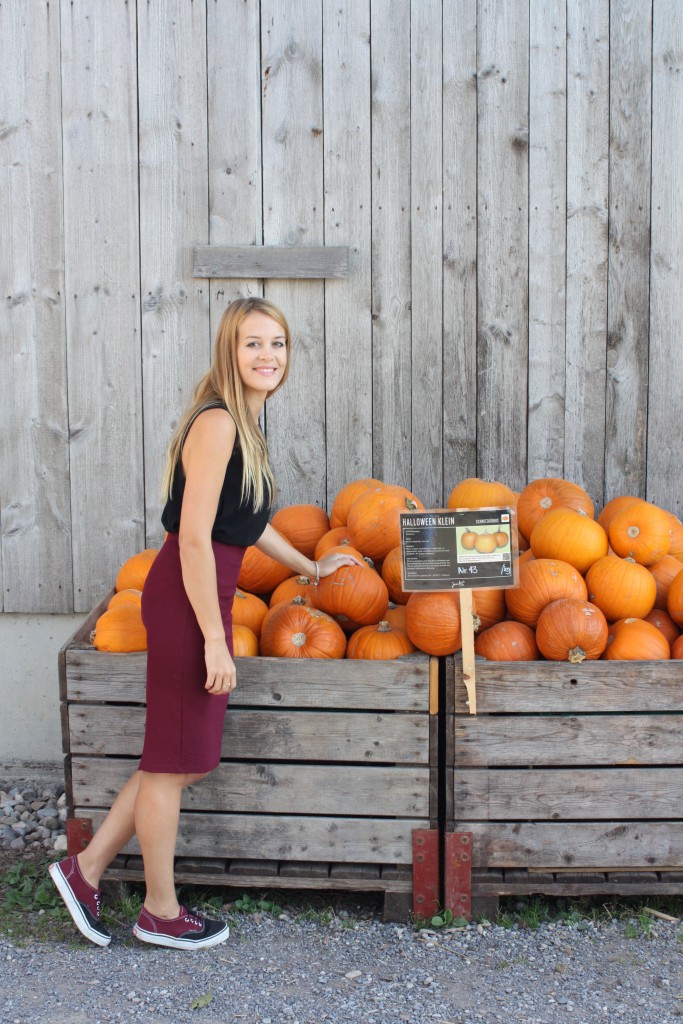 OUTFIT:  BLOUSE H&M // PENCIL SKIRT Stradivarius // SHOES VANS (similar here)
In all my life I have never seen such an amount of pumpkins. The selection was a bit SVIRIG. It took me three hours, but after all I found it! I got the perfect orange pumpkin and now I can start to design my Halloween Jack-O-Lantern.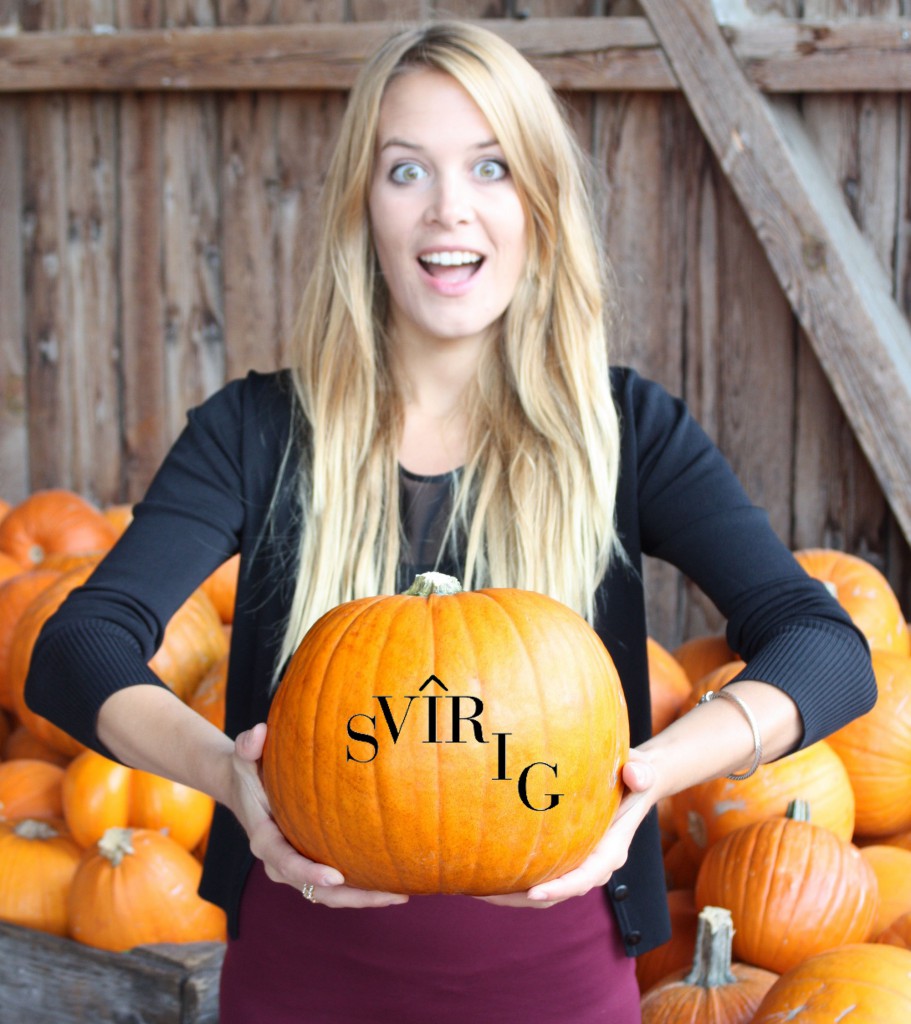 I am ready to go Trick-or-Treating and you? Happy Halloween!!
Photos by M.C.