Nothing feels better than to listen tropical music, when there is cold weather. The single of my summer was 'Tropic of Youth- Poa Kichizi kama Ndizi'. I don't get tired of hearing it. This song brings to me many good and special memories of the last summer.
Watching the next pictures you could think that I went to Asia. But I haven't been there yet. I went to the place, where I have spent many summers during my childhood. And I must say that Motril Beach is the perfect spot, if you are looking for relaxing days, good conversations and beautiful sunsets surrounded by good friends.
We spent our last day in a spot, which we call 'Oasis', exploring and taking pictures. The look that I have chosen this time was very comfortable with a bit of mystery and adventure. My favorite look of this summer was the combination of urban safari style and palm tree prints. So I couldn't miss this post with tropical vibes.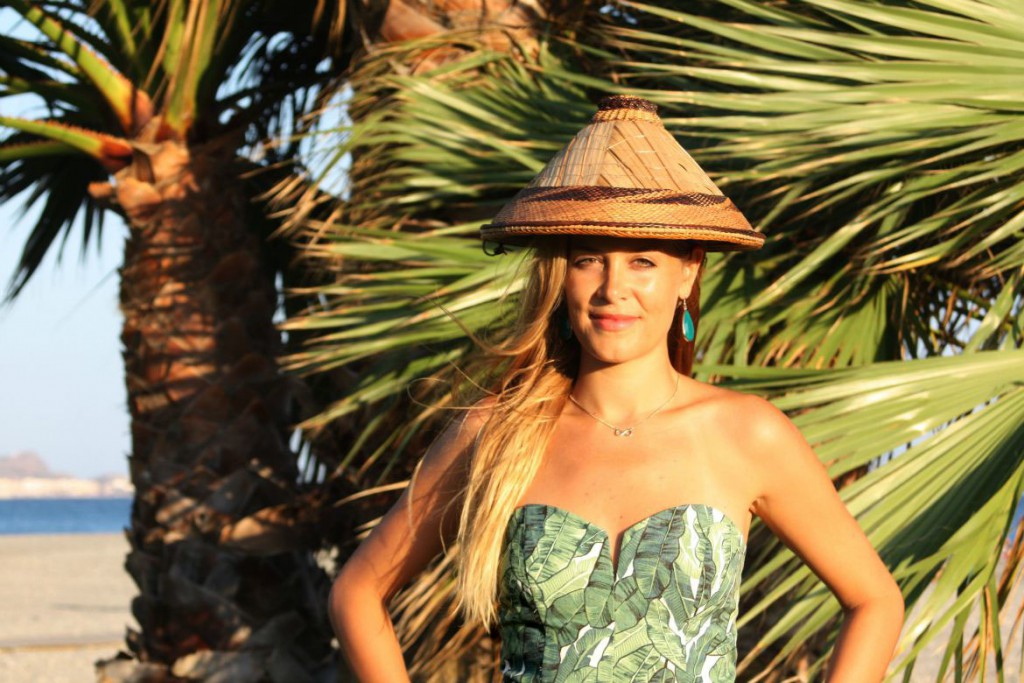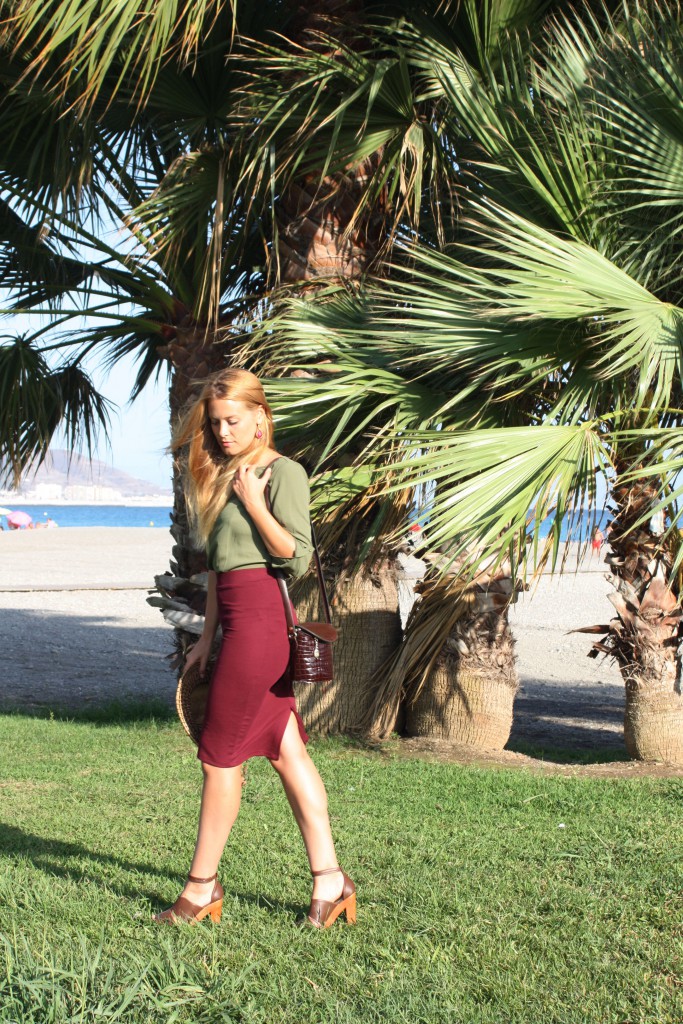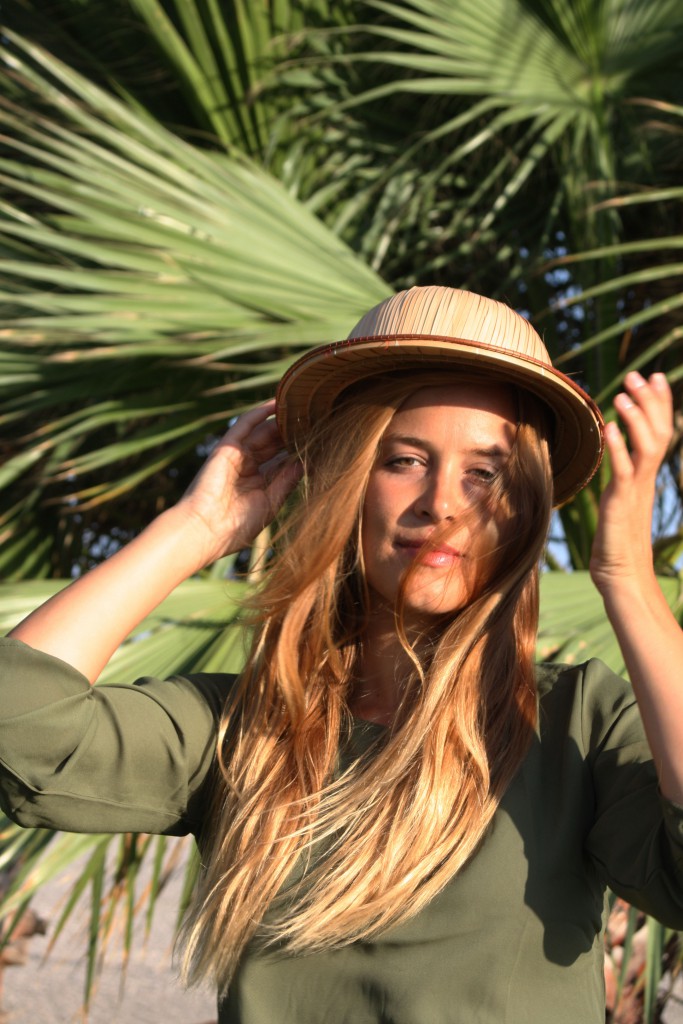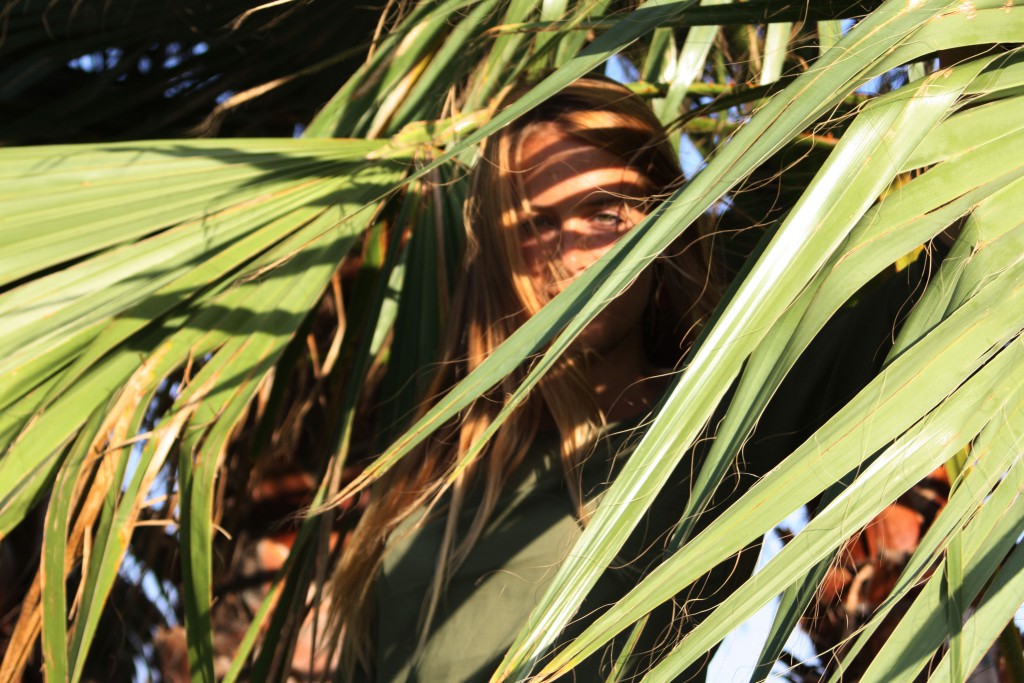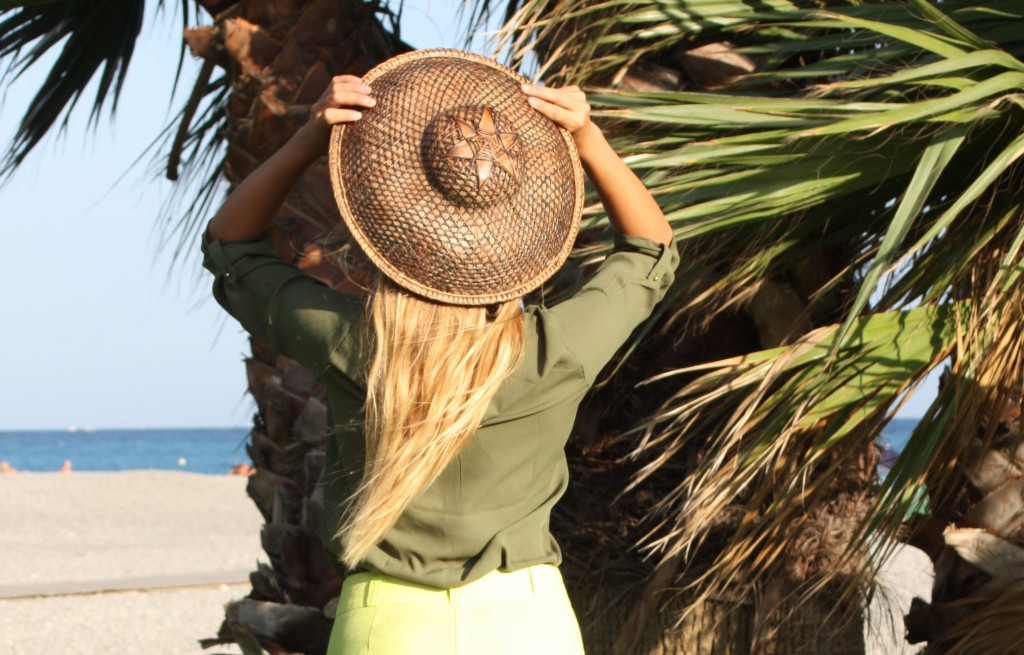 I love the combination of olive green blouse and lime trousers. The style of pants with the slightly high waist fit makes them look like retro. These bright colors are the perfect option, if your intention is to enhance your tan. A special accessory can emphasize your personal style in something else. To make the look a little more chic, I added a collection of conical hats from Asia. My parents bought them a long time ago.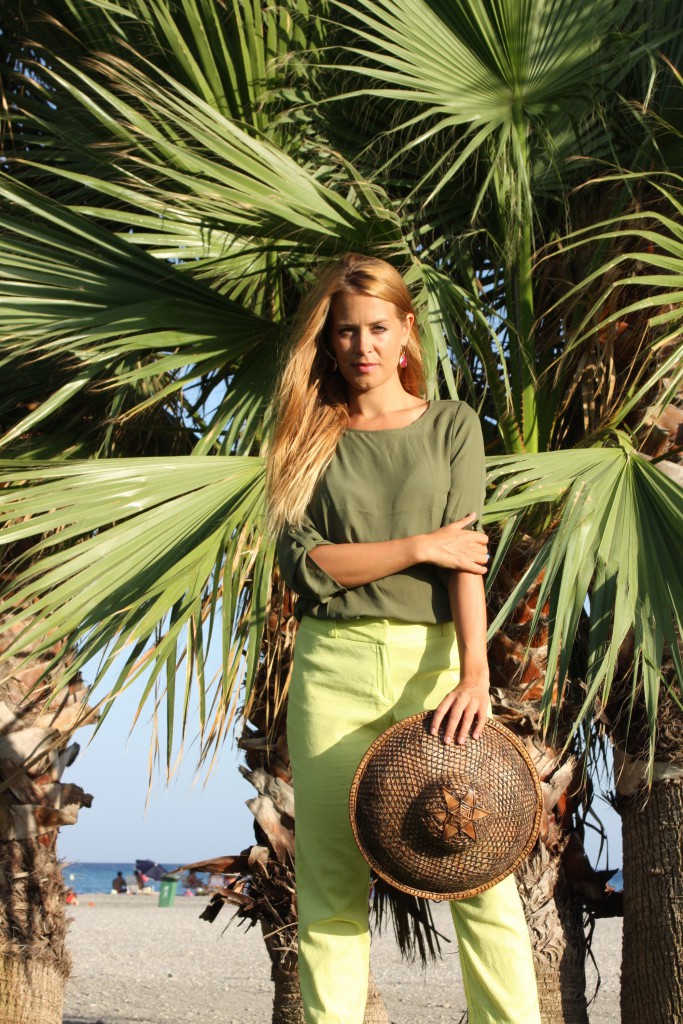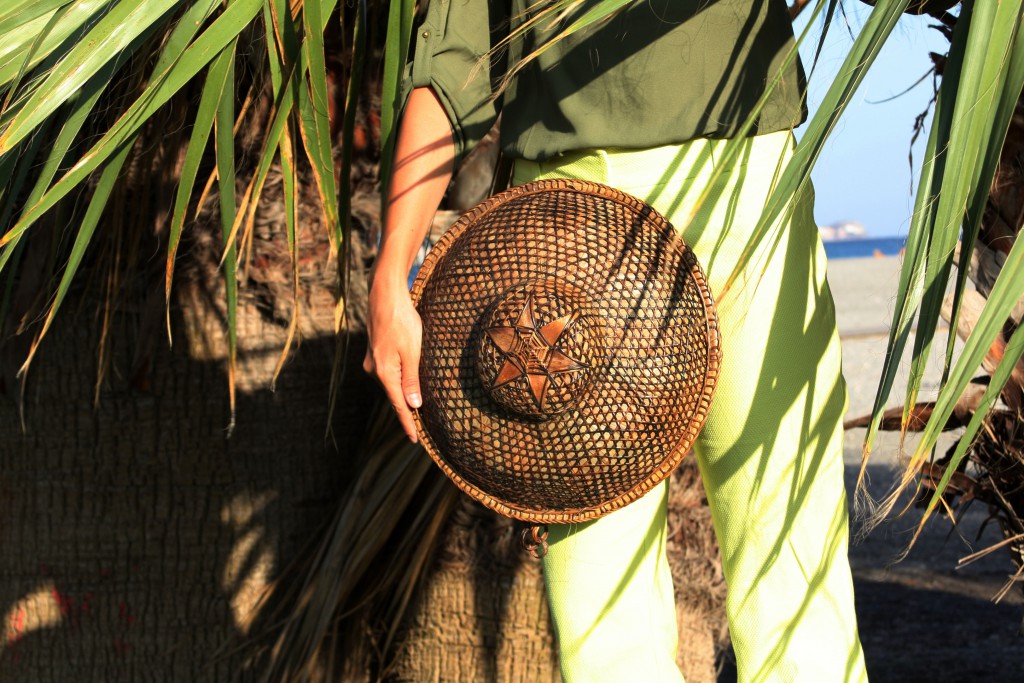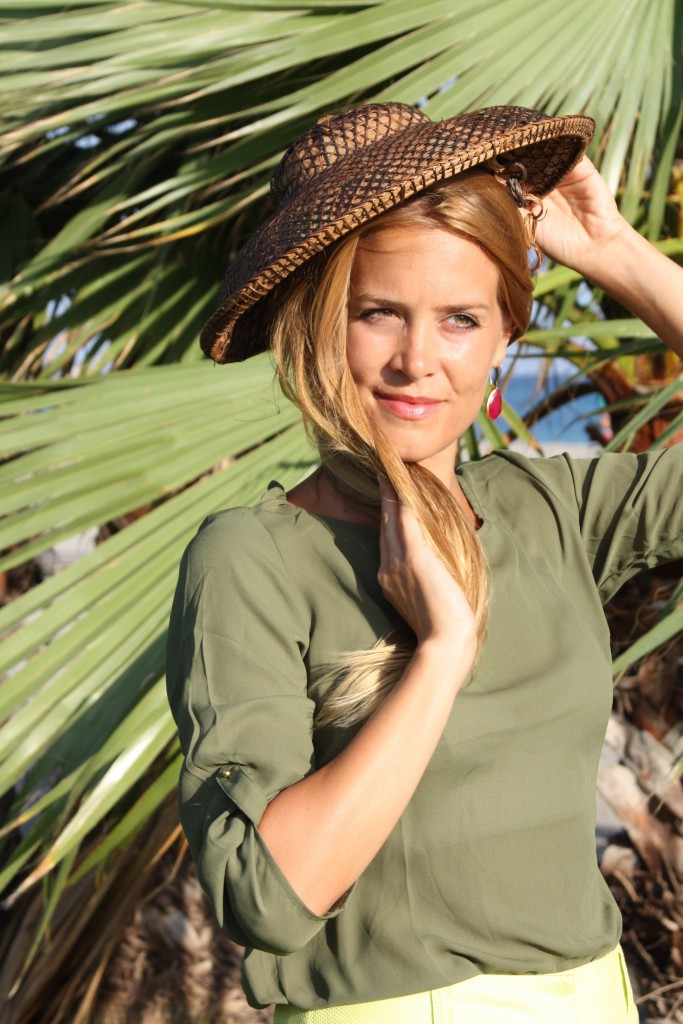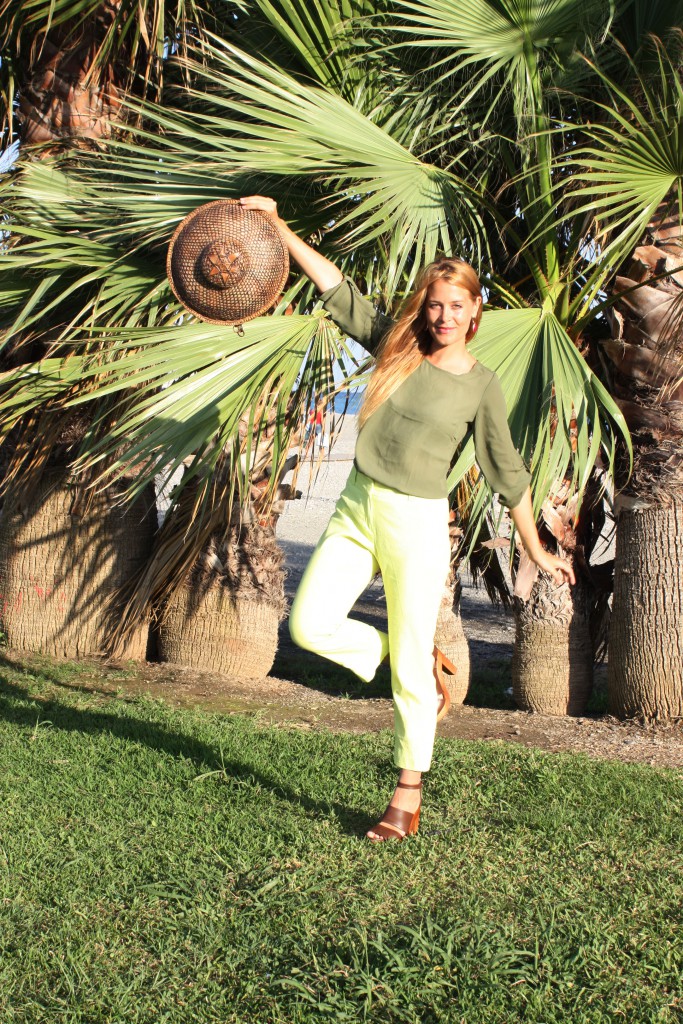 The weather, during my stay in Motril, was pleasant. I found the perfect occassion to wear the traditional wide-brimmed hat from the Philippines. The hat above is called Salakót. It's made with cavite, philippines palm leaf fiber, bamboo, paper, ink, plant fiber and weaving.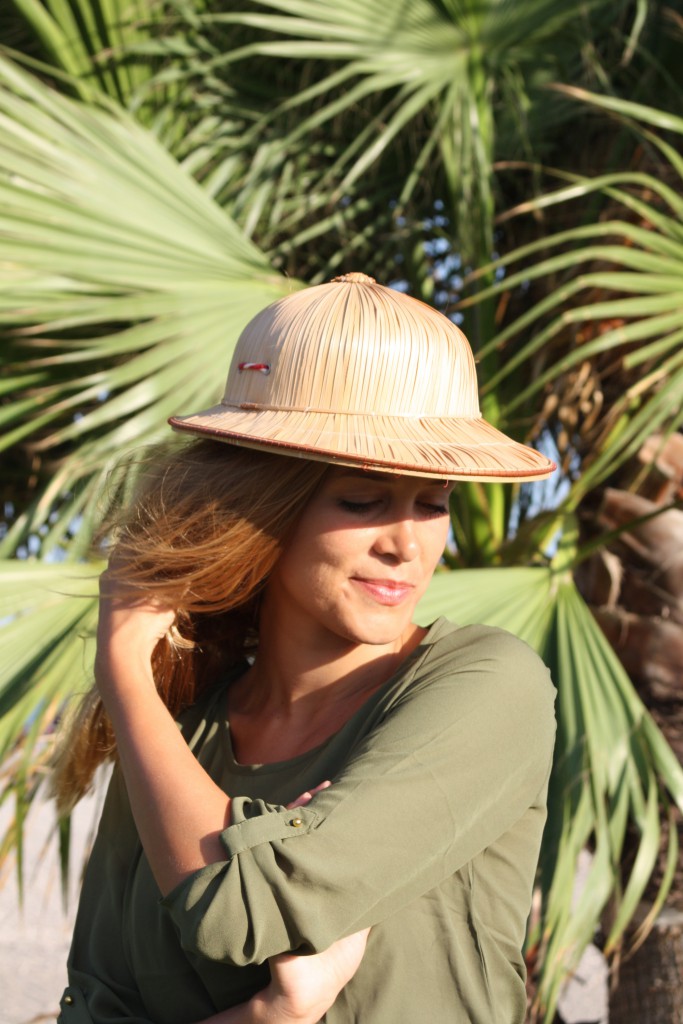 This safari hat made me feel like an explorer woman. A woman who enjoys the excitement and willingness to do new, dangerous and unusual things. A woman with the spirit of the adventure. This outfit reminds me how many adventurous women have changed the history with their heroic acts and their own style.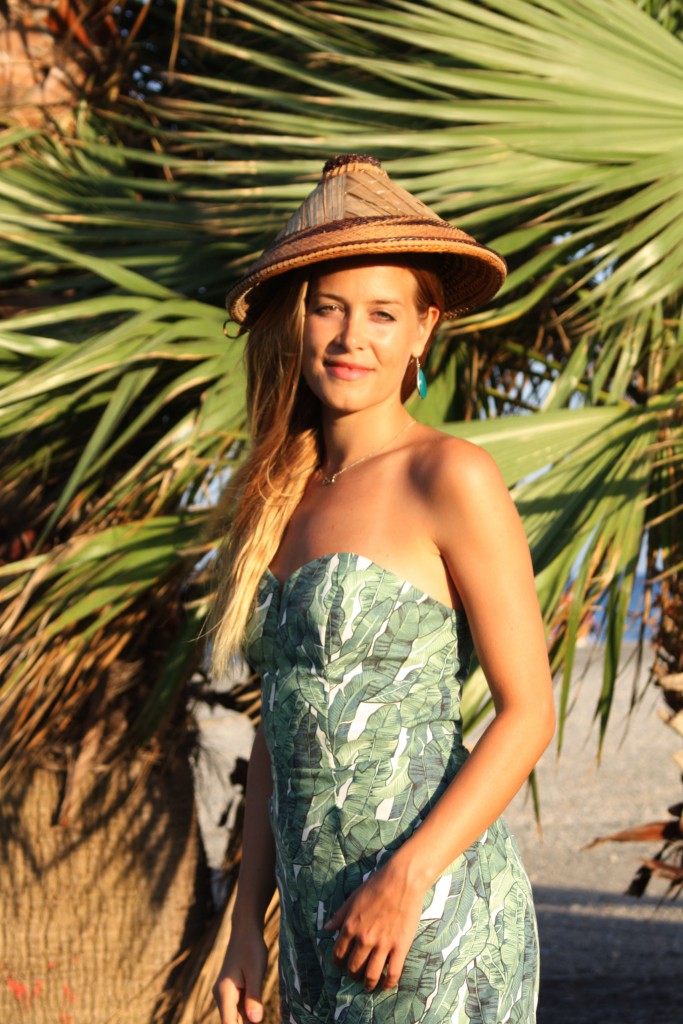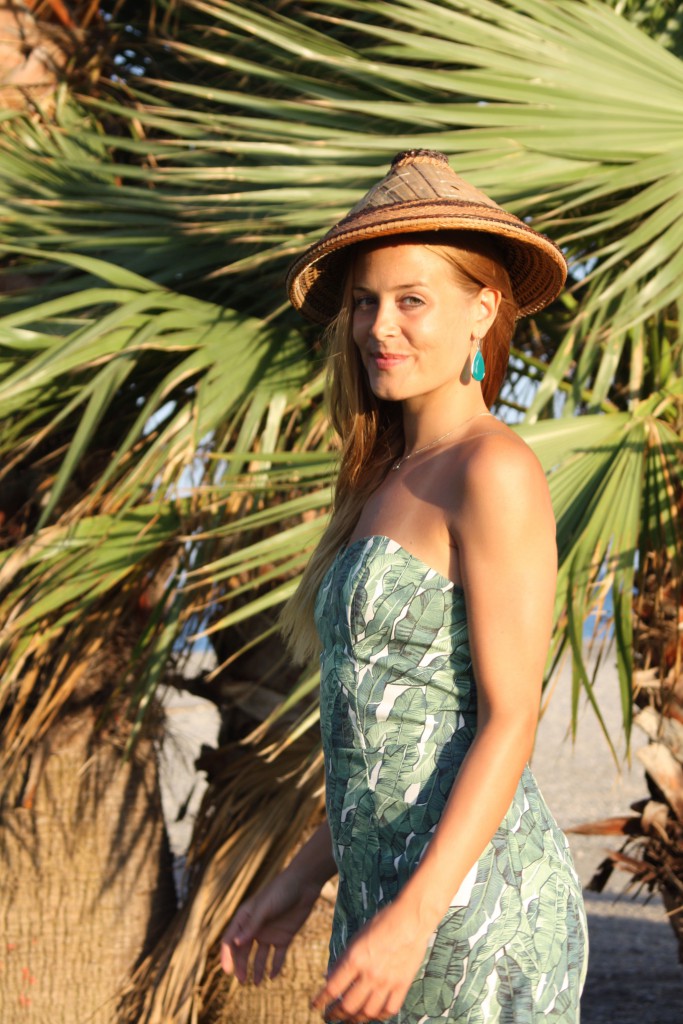 The Jaapi is the traditional hat of eastern India. It's very similar to the conical rice hats from Indonesia or China. It's fascinating to discover the origin and the history of every piece of clothing. Some accessories can magically translate you to the other part of the world and make you feel like a real explorer for a few minutes. I hope that you all will find an oasis of inspiration in this post.
OUTFIT DETAILS:
PALM PRINT PLAYSUIT: H&M (or similar here) // LIME TROUSERS: Yera // BLOUSE: Encuentro Moda // SKIRT: Stradivarius  // SHOES: Pull & Bear