It has been a while since I promised to my friends that I will write a post about Winterthur. I am the sort of person who has to keep her promises. Here it is dear friends!
I didn't need much time to fell in love with Winterthur and with the people who live in it. The quiet streets, the details of the buildings and the carefully nurtured gardens invite you to walk. I am pleased to share with you some pictures of a 'promenade' in the park of the Münzkabinett.
On this occasion, I wear neutral colors. The nude cardigan is the perfect item for the transitional pre-autumn weather. This outfit is a classic.
To give a more personal touch to my look, I decided to complete it with some colorful accessories. The scarf of Stradivarius definitely brings out the vibrant side of the whole outfit. As you would expect, that day I felt a bit more attractive than usual, so I chose to wear my nude slingback heels. This combination is the perfect balance between comfort and elegance. For some reasons this outfit represents, how I feel these days. Winterthur transmits to me joy and serenity. The park area of the Münzkabinett is a place, where I can have a break and think about my future posts. I promise that this won't be the last.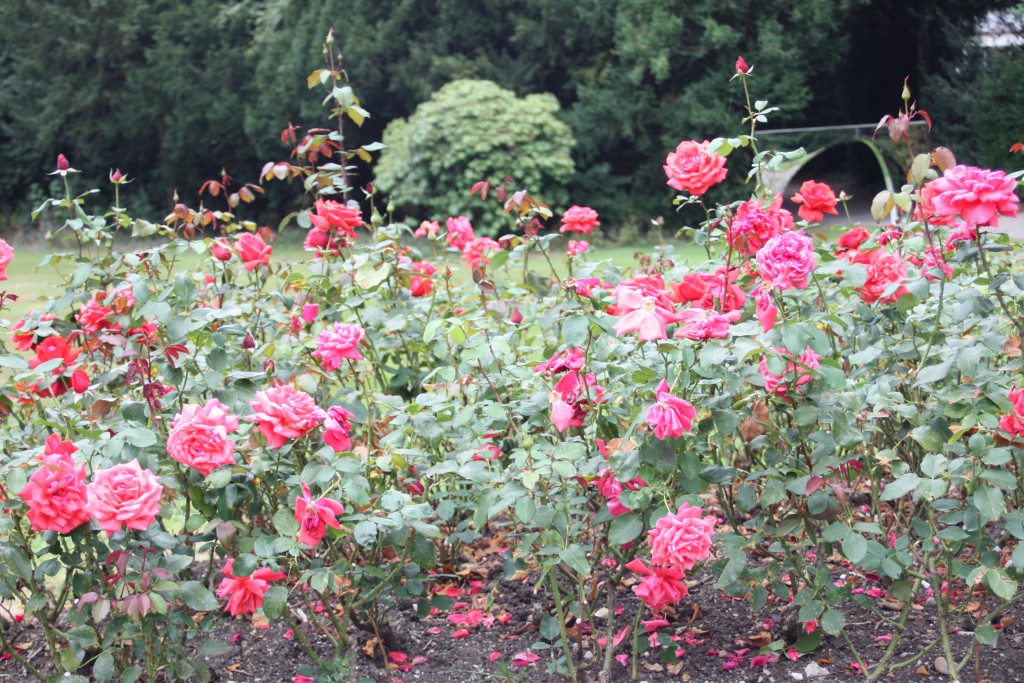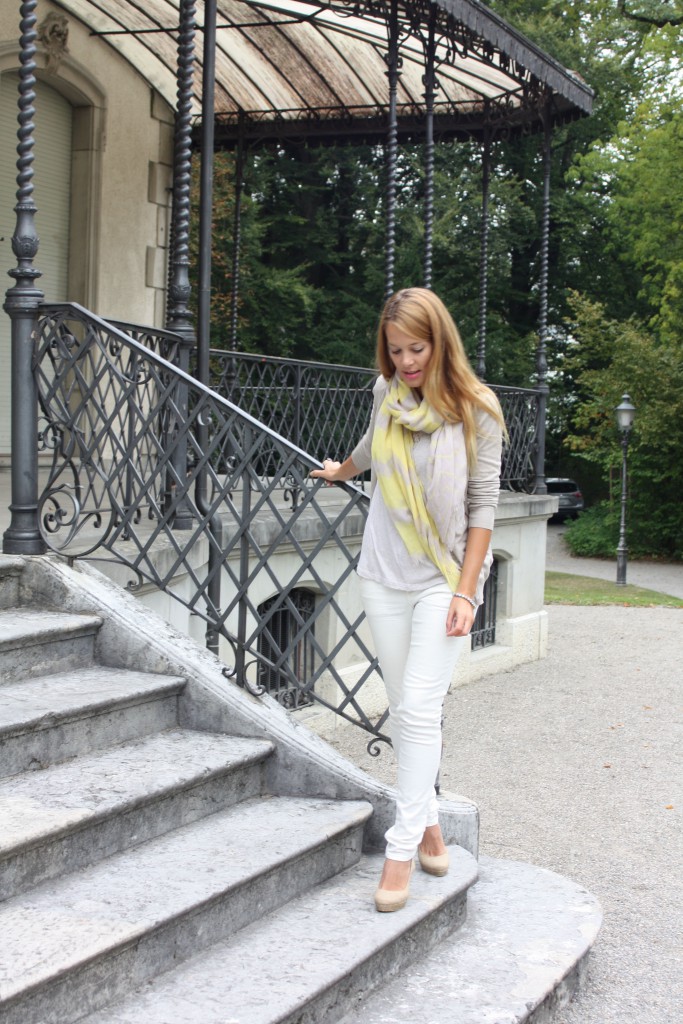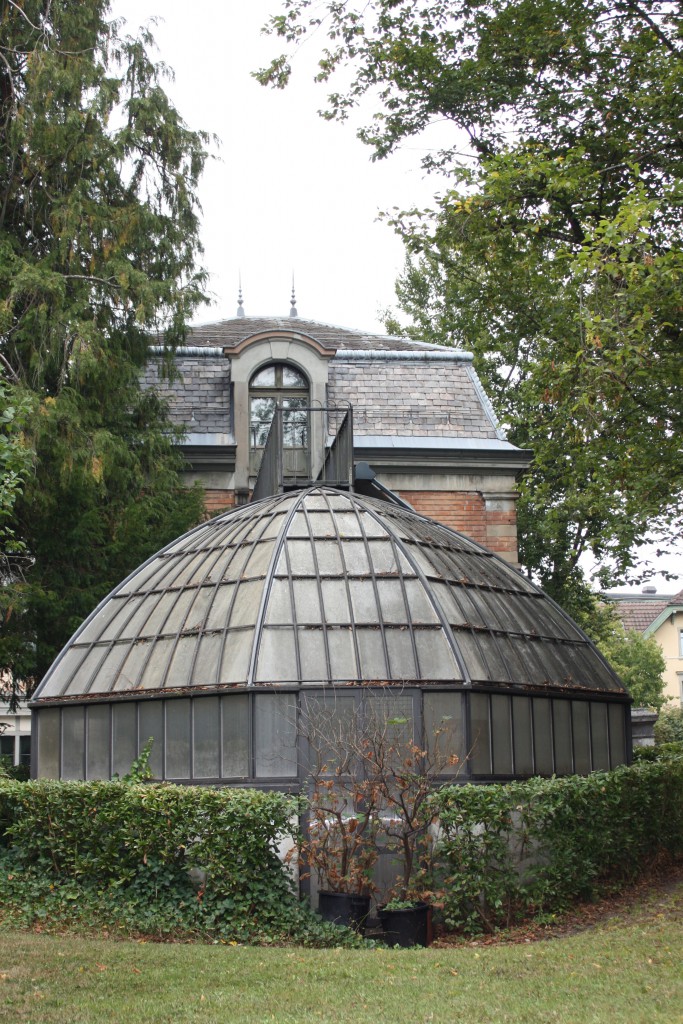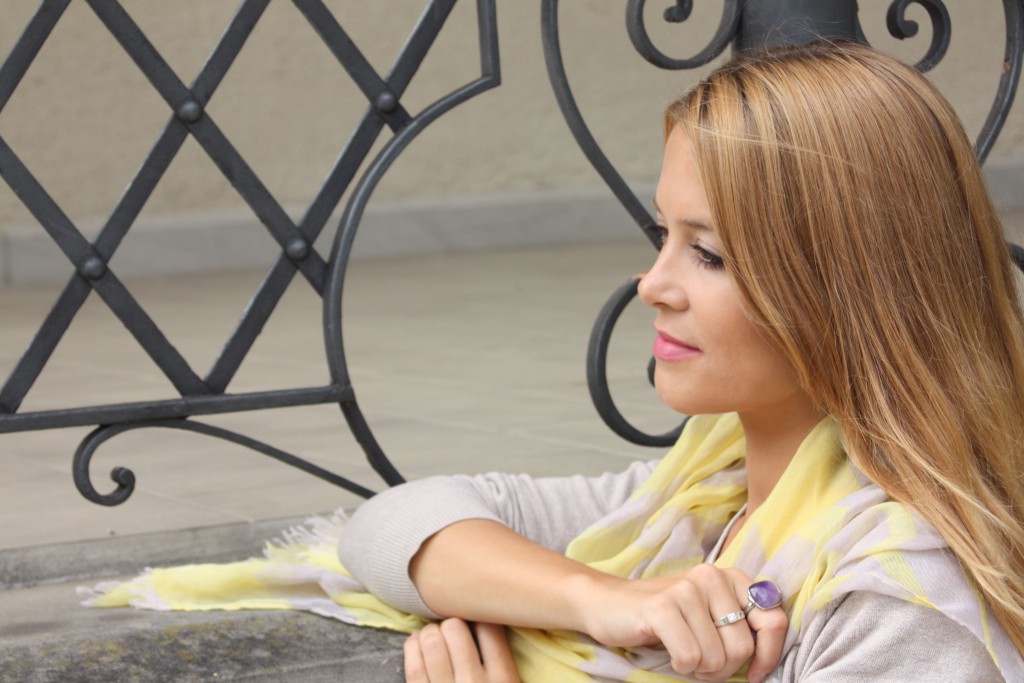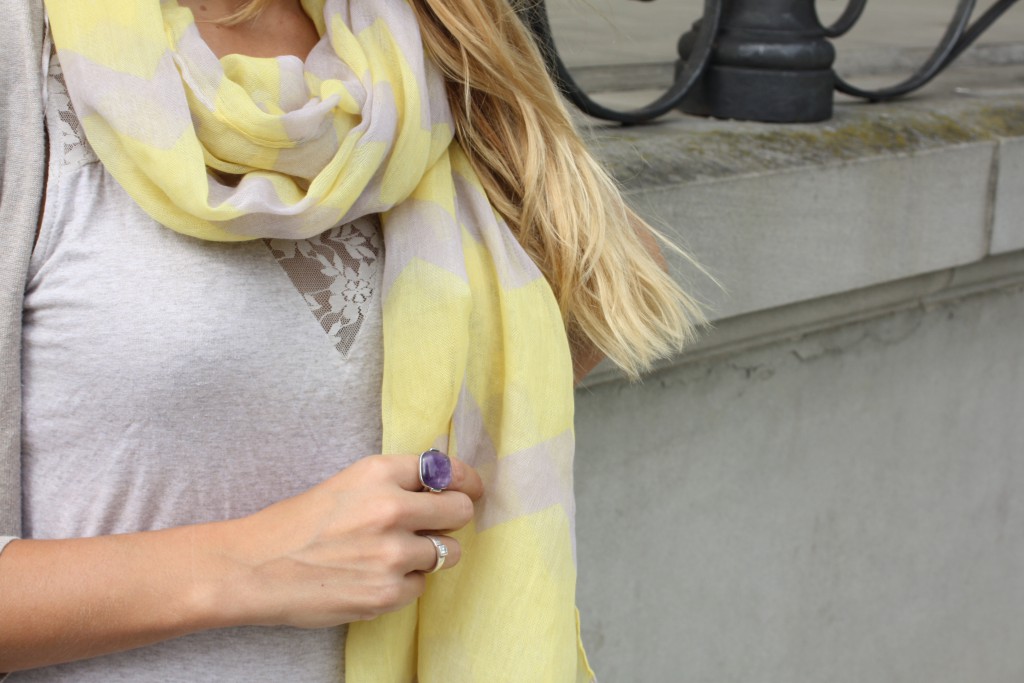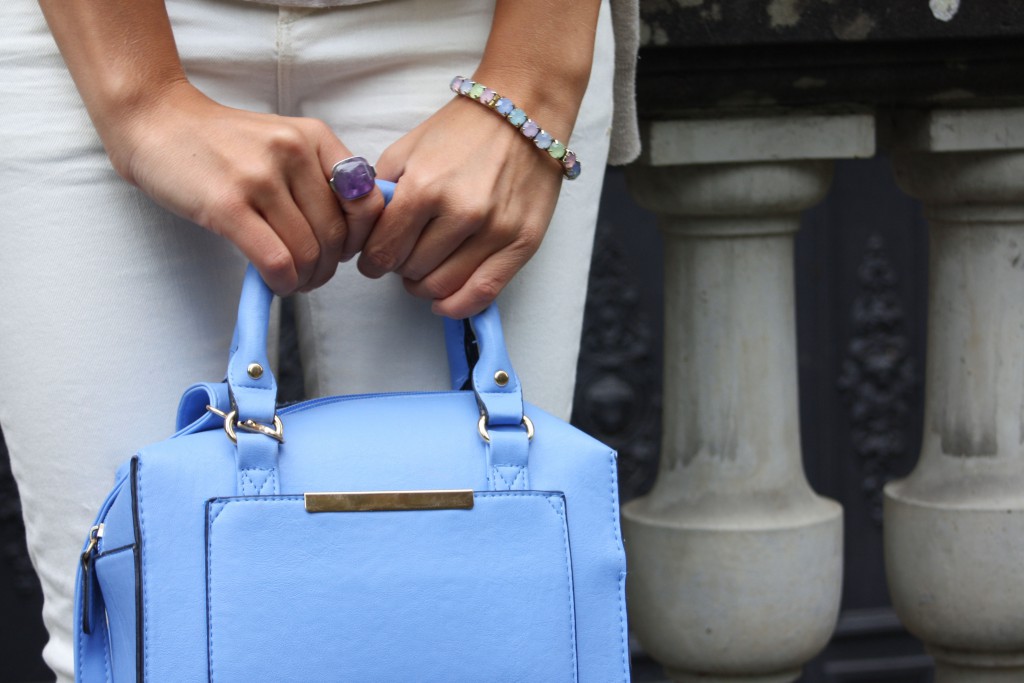 ACCESSORIES: BAG Primark // RING Amethyst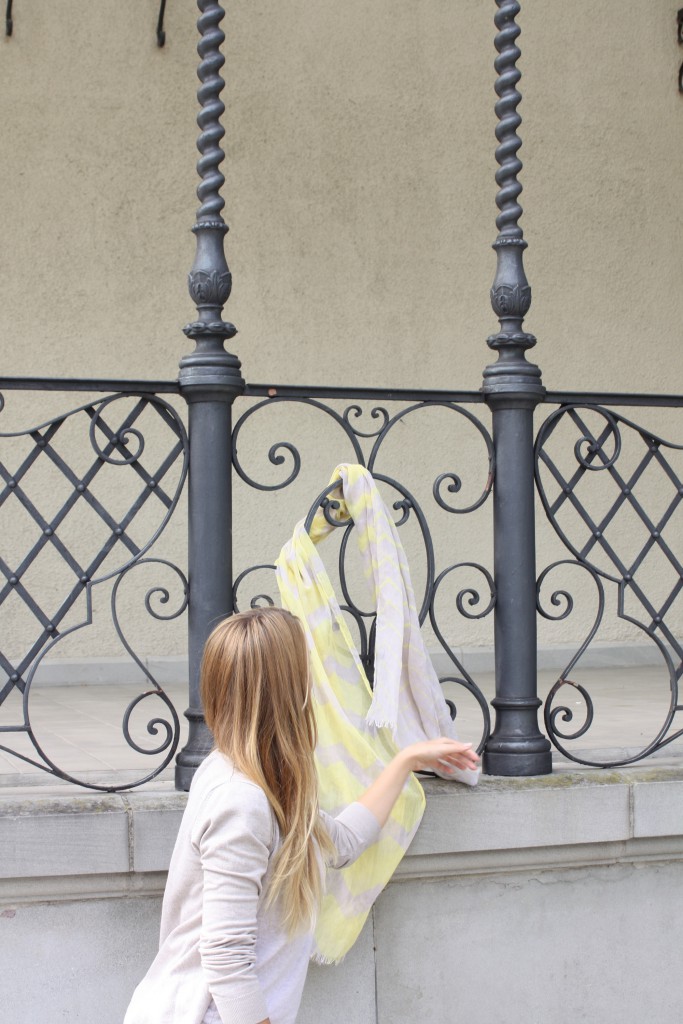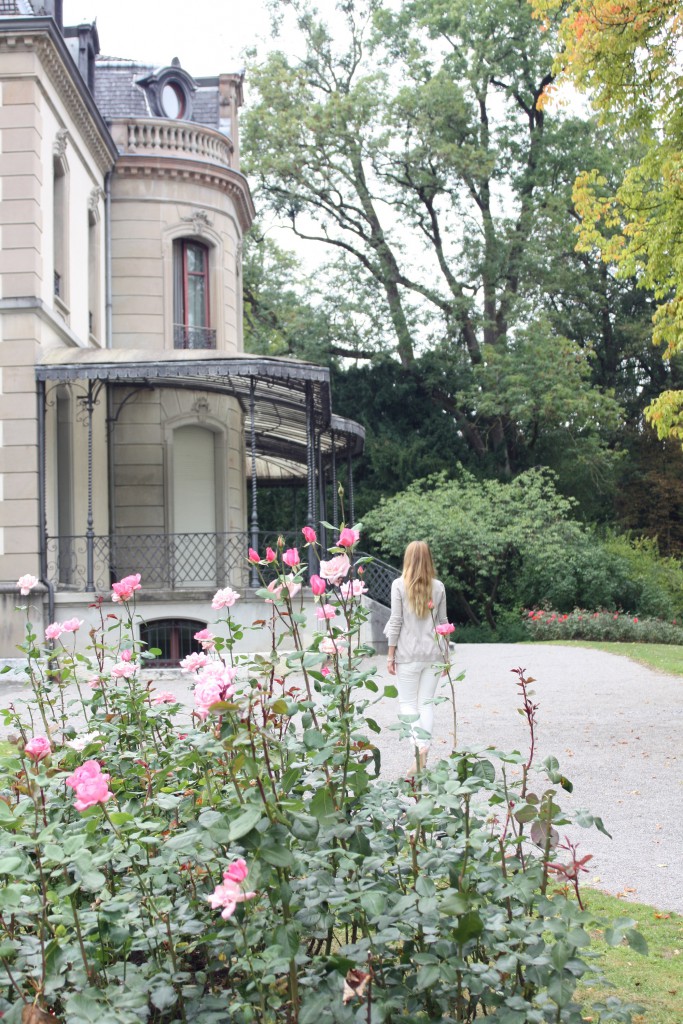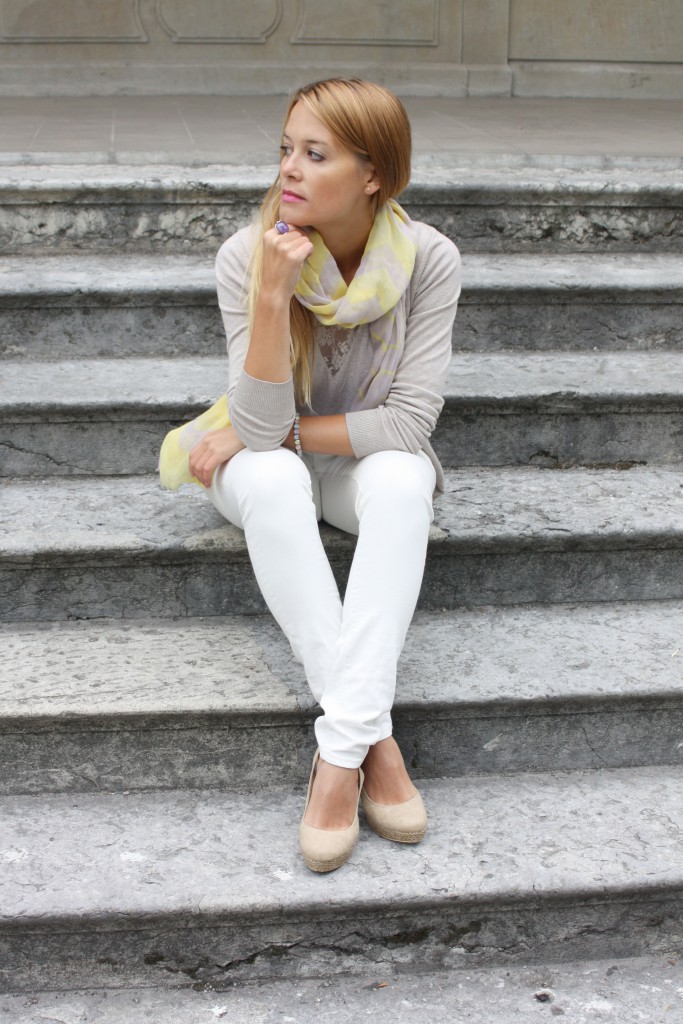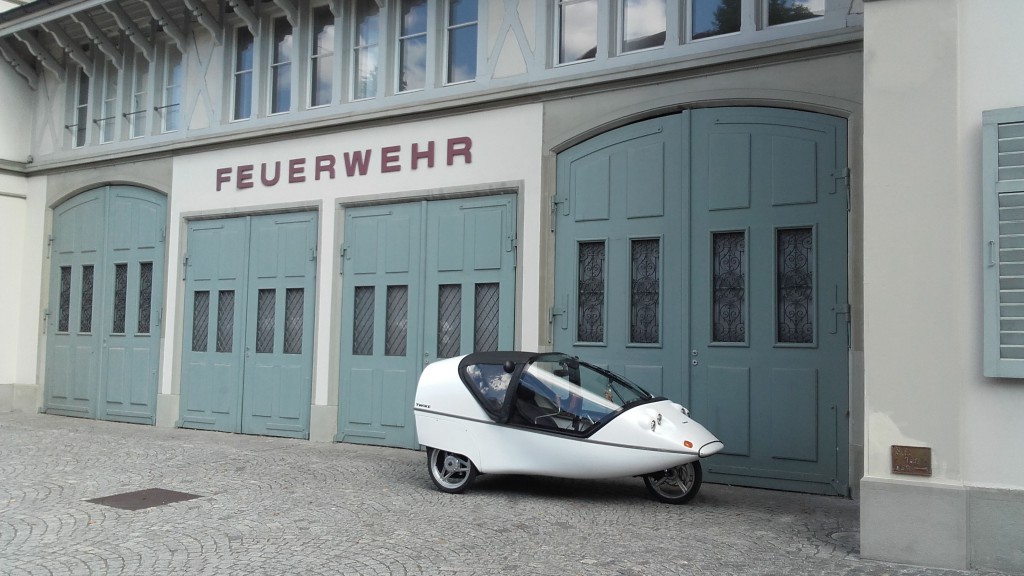 Photos by M.C.
OUTFIT DETAILS: NECK SCARF Stradivarius // TSHIRT Shana // WHITE TROUSERS PIMKIE // SHOES SUITEBLANCO // CARDIGAN Stradivarius