SVIRIG: The idea of the name SVÎRIG comes from a word, which everybody uses around me all the time. It is like a never ending echo. I would like to have my own website…Schwierig, I would like to have a job right after my university…Schwierig, I would like to learn german…Schwierig. I also heard people saying this word on television at least once every day.
It is always scary to start something new, but after some years of working as an employee and having the same office routines, I felt the need to express myself in a different way. So I started blogging as a personal challenge to develop my creative skills. I like to think that this website is the beginning of many amazing future projects and that I can experience the same happiness that I felt at the lake site in the mountains of Flims.
'Schwierig' was the first word I learned in German. It means 'difficult' and 'little probability that something happens'. But as a Spanish native speaker the writing was a bit different on my mind. I decided to 'spanischgermanize' and to give to this word a more positive connotation by naming my website after it. And it was true.Since this moment, the word SVîRIG has a special meaning for me. The feeling that I have, when I hear the word SVÎRIG, pushes me to work every single day and to fight against my self-imposed limits.
WHY DO I HAVE A WEBSITE?
Because it is SVÎRIG.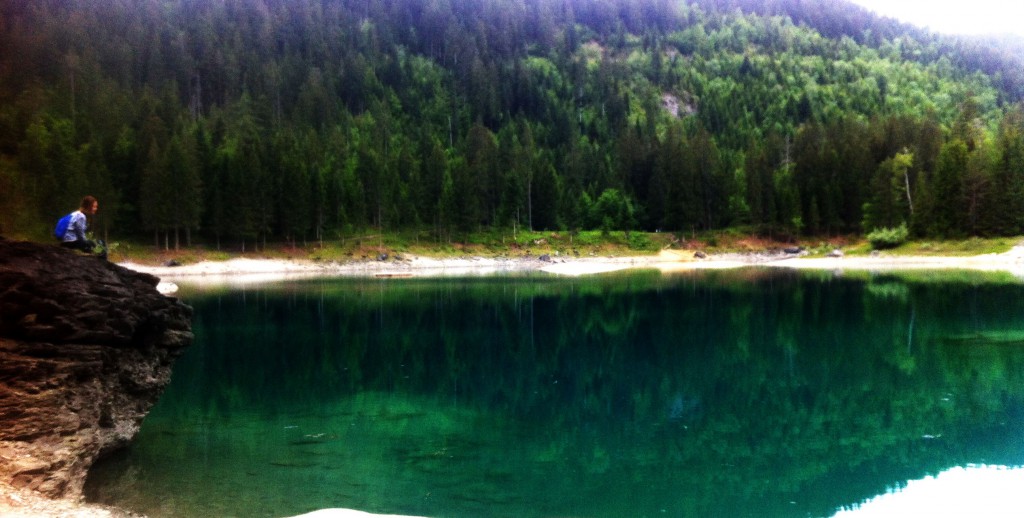 A lake of aquamarine. A forest of emerald. Shadows of sapphire. A fresh breath. Silence. After two hours of hiking and four hours of travelling with the public service, I discovered this beautiful place. Six hours before, I didn't know what to expect. I was tired. I had a short night. But at the same time I was full of excitement. This sensation that you have before starting something new.